Lesson 1 - Group ride etiquette
For your 25000spins adventure the medium and fast groups will do the following:
Ride as a single peloton.
Have experience of riding in a bunch and be a safe and competent rider. 
Hold your line.
Beware of the accordion effect "surging".
Please ensure you signal and communicate clearly in the group. 
Make sure calls like "Car Back", "Dropped" etc. make their way all the way to the front of the group.
Ensure you are watching 2 wheels in front of you.
Can work as a team.
There will be a support vehicle driving along with you during your morning of cycling each day.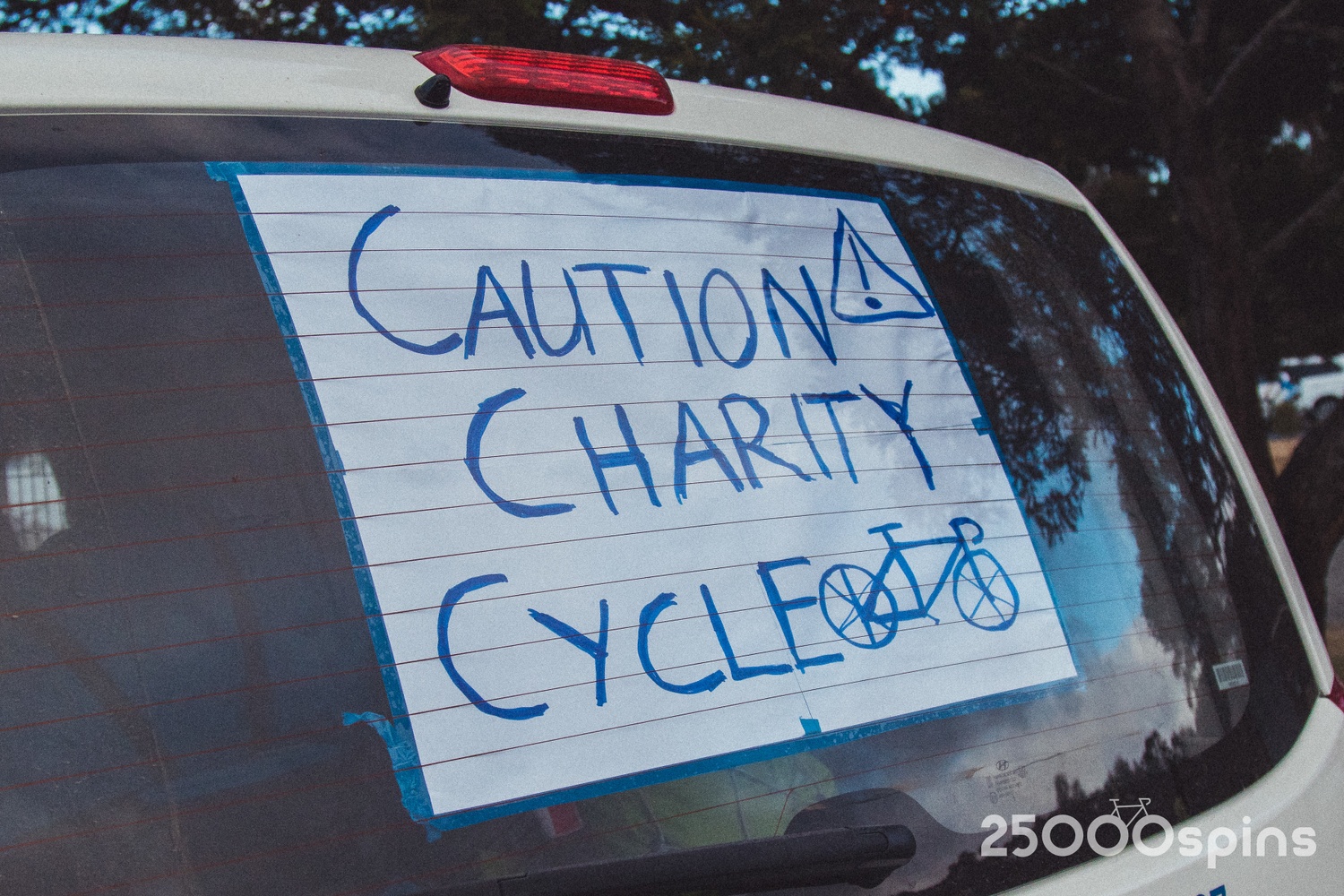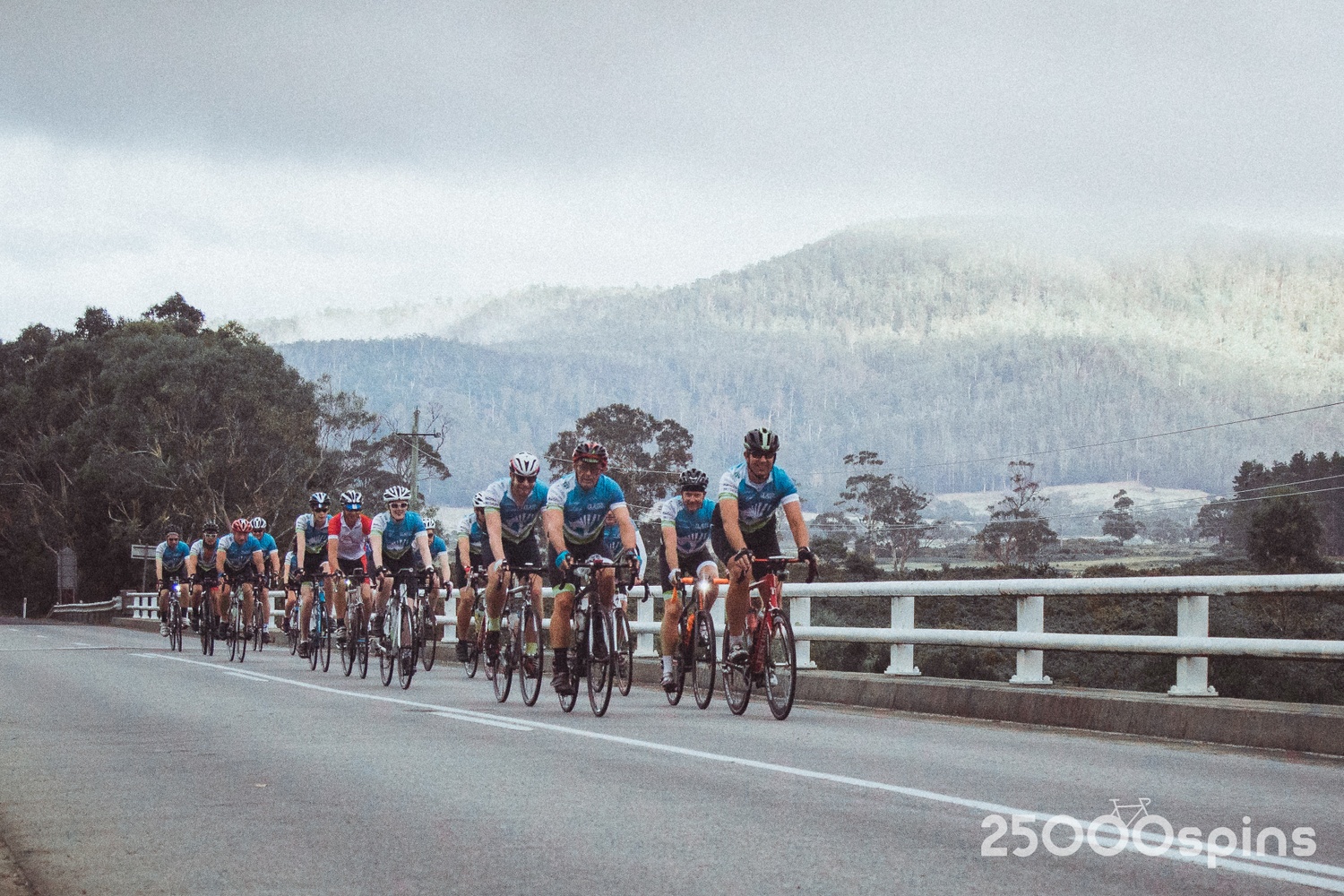 Follow these tips for group-ride etiquette to stay safe and have fun.
1. WHEN YOU'RE IN THE FRONT, IT'S YOUR JOB TO KEEP OTHERS SAFE
Depending on the group, the leader may take the front or choose to form an alternating pace line. It's important to take personal responsibility when you're in front to keep those around you safe.
This includes using hand signals when making a turn, alerting others of approaching obstacles, maintaining a consistent speed and staying as far to the right of the road as possible to keep the group safe from traffic. You should also always follow local laws and avoid the urge to disobey traffic signals and street signs.
2. DON'T SPIT
Yes, there will be a time when you'll need to clear your throat or do an air hanky. However, doing this in the middle of a group will not be appreciated. A more polite way to go about this is to wait until you're in the back or pull to the left when it's safe to do so. As always, make sure you let others know your intentions to pull over and be careful when re-entering the group.
3. BE PREDICTABLE
Hitting the brakes unexpectedly, standing up out of the saddle when it isn't necessary or safe to do so and decreasing speed without alerting others can all lead to a crash when riding in a group.
To keep you and those around you safe, be as predictable as possible. If you're going to change direction, speed or position within the group, let those behind you know before making the move.
4. LEAVE YOUR AEROBARS AT HOME
While triathlon or time-trial bikes aren't necessarily a no-no, riding in aerobars in a group can be extremely dangerous. This is due to the additional time it takes to reach for the brakes and the decrease in overall control you have over the bike.
To keep the overall safety of the group in consideration, it's best to leave your aerobars and time-trial rigs at home and choose a more traditional road bike when riding in a pack.
5. BE MINDFUL OF OVERLAPPING WHEELS
A big mistake cyclists who are new to group rides make is overlapping the wheel in front of them. When this occurs, any adjustments made by the rider in front could cause their rear wheel and your front wheel to touch, which could lead to an accident.
To keep this from happening, always ride directly behind the rider in front of you. When utilizing a double pace line, a good rule of thumb is to keep your handlebars even with the handlebars of the rider you're beside. This will help the pace of the group and keep an orderly paceline.
6. KEEP A CONSISTENT SPEED
When it's your turn to pull at the front, it's easy to go a bit harder than you realize. Any bump in pace could put others in the group into difficulty, which can fracture morale. The bump in effort could also cause you to fatigue later in the ride.
For this reason, here are a few considerations regarding pacing of the group:
On the front, keep the speed consistent by monitoring your miles per hour or power numbers when you're off the front position.
If you're stronger than others in the group, it's OK to take a longer pull than others. Just remember to maintain a consistent speed.
If you feel fatigue setting in, decrease the length of your pulls on the front — but not your overall speed.
7. WAIT FOR OTHERS ON CLIMBS
Keeping a group together on a climb can be tough. Because of this, you should avoid racing up long climbs unless it's been agreed upon that the group plans to reform at the top.
Typically, pacing on a climb is done from the middle of the pack. Whether you're on the front or at the rear, adjust your speed to stay with the majority of the group. You'll make more friends by helping slower riders up the climb rather than showing off by putting the hammer down.
8. HELP OTHERS IF A MECHANICAL PROBLEM OCCURS
If you're new to a group, an easy way to make friends is to pull off and help any other rider who has a mechanical issue. A single rider should never be left alone on the road for safety reasons, and showing others your consideration will be met with appreciation.
Lending a hand will also help the stranded rider rejoin the group a bit quicker and ensure everyone has a good day on the bike.
9. HAVE A GOOD ATTITUDE
Sharing your love for cycling with others is part of what makes group rides so much fun. While a little friendly competition is OK, it's more important to have a good attitude, encourage others and keep the mood light. Group rides are a great time to learn from others, make friends and enjoy the comradery that can only be shared with other cyclists.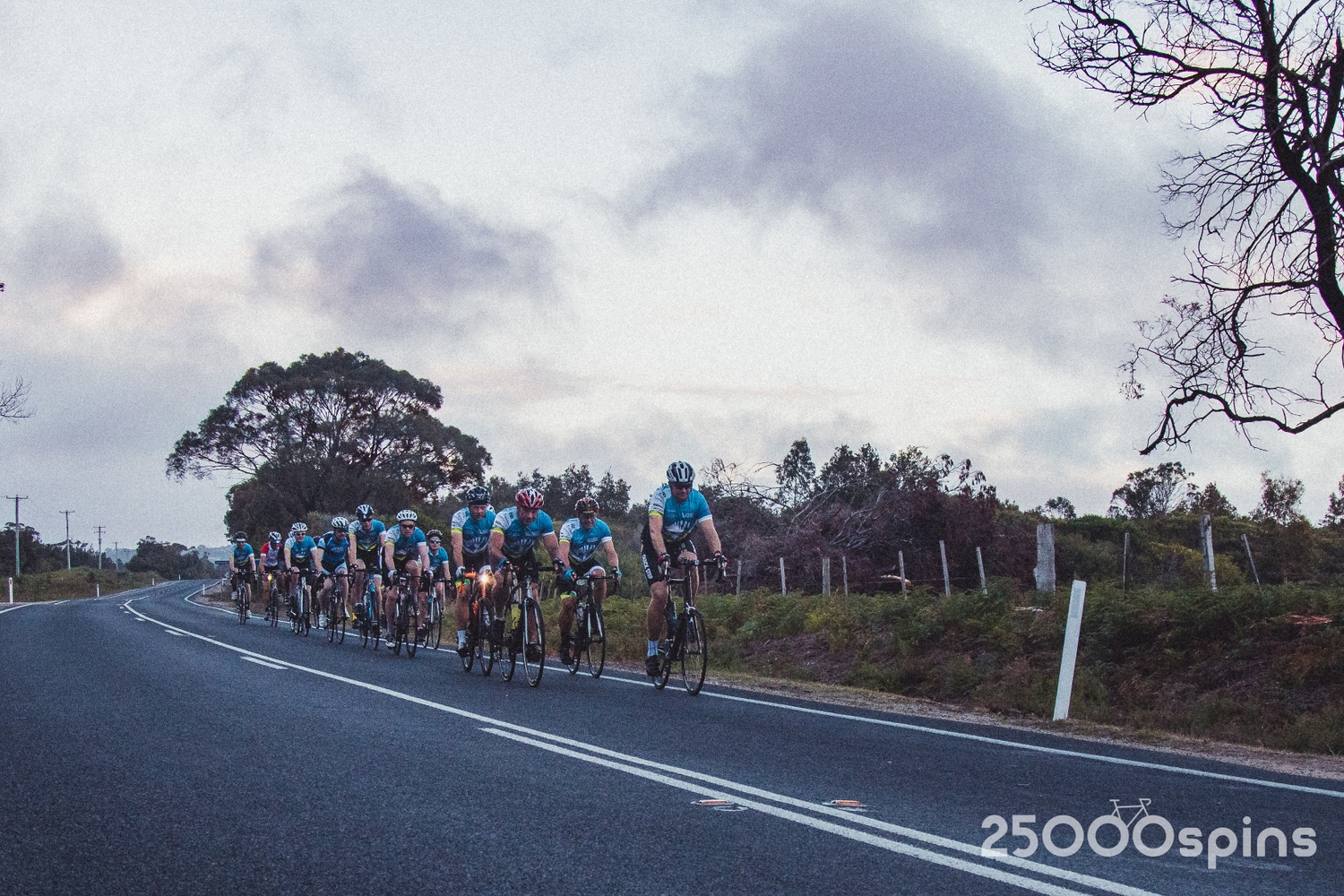 Complete and Continue